Have you ever wondered how Thanksgiving is celebrated around the world and in your community? Today we interviewed Erwin Cruz and Mohammed Rizwan who are both student at LJCHS as well as Mrs. Locker who is a teacher at LJCHS. This is what they had to say.
In todays world, the way different holidays are celebrated comes down to culture and what people. For example, some celebrate Halloween, Christmas, Thanksgiving, or some even celebrate holidays such as Día De Los Muertos. Across the community, everyone celebrates the holidays differently. The question is what will be your favorite? Maybe some of the responses below will answer that question!
Mrs. Locker was asked that being from a family of Hispanic Heritage, how does your family celebrate thanksgiving?
Mrs. Locker said," Thanksgiving is not part of my culture as it is here in the States. Having said that, please remember that my husband was born in New England, and this is part of his upbringing. We have a traditional Thanksgiving lunch (turkey or ham with all the trimmings). Every other year, instead of having that meal, we have a basic salad or soup, and donate our dinner to a family in need. I am afraid that I cannot give you a genuine link between this celebration and my heritage. I love this nature of this holiday."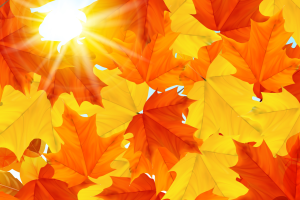 Mohammed was asked that being a Islamic family, how does you family celebrate Thanksgiving?
Mohammed said, "Same way as everyone else because Thanksgiving isn't a religious holiday. It's an American based Holiday if you what I mean."
Erwin Cruz was asked what his families favorite Thanksgiving tradition is.
Erwin Cruz said, "Celebrating a passed ones death, doing something for them, even though they are gone."
With all of  this being said Lobos, this is just a small portion of opportunities and ideas. Across the world, people celebrate differently. Ask yourself, how does your family celebrate? Does you family donate food, meet together for the holidays, or does your family not get together at all? These are the things to talk and think about