With Christmas coming up I'm sure everyone is starting to buy their gingerbread house kits. Although you can learn how to just make it yourself at home just by reading this article! Sure, you could just buy one from the store, but where's the fun in that? Who knows it can become something fun for you and your family to do it may even become a family tradition?  So, let's get started with the ingredients for the gingerbread dough and for some royal icing if you would like to make some yourself too.
Ingredients
Gingerbread Dough
1/2 Cup of Butter
1 Cup of Brown Sugar
1 Cup of Molasses
2 Tablespoons of Ground Cinnamon
1 Tablespoon of Ground Ginger
1/2 Teaspoon of Ground Cloves
1 Teaspoon of Salt
1/2 Cup of Water
6 Cups of All-Purpose Flour
Royal Icing
8 Cups of Powdered Sugar
6 Egg Whites
1 Teaspoon of Cream of Tartar
Instructions
Gingerbread
First, we are going to start off by preheating the oven to 350 degrees F.

Cream your butter and sugar in a large bowl then add the molasses and mix well.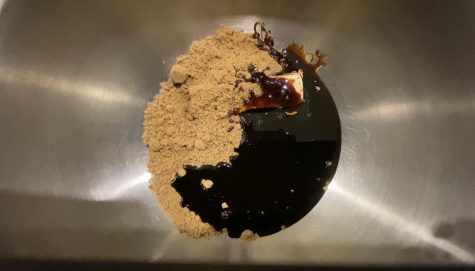 Add the cinnamon, ginger, cloves, and 1 cup of the flour, mixing until combined. Continue to add the remaining flour, 1 cup at time, alternating with the water until a thick dough comes together. The dough should be stiff enough for rolling right away, although you can chill it in the fridge for up to 3 days, if desired.
Roll out the dough on parchment paper to ¼-inch thickness.  Be sure to flour the top of the dough and your rolling pin continuously so it doesn't stick.

 Cut your shapes out for your gingerbread house. Re-roll the dough scraps as needed until you have cut out all the pieces for your houses.

Carefully transfer the pieces to baking sheets lined with parchment paper.
Bake on parchment paper on two to three large baking sheets. The edges will be lightly browned when done and the pieces may still feel somewhat soft, but will continue to harden as they cool.

Once your pieces are completely cool you can start decorating!
Royal Icing
Combine the powdered sugar, egg whites, and cream of tartar in a large bowl.

Beat well for 7-10 minutes until thick and forming stiff peaks. The icing should be pipeable.

If needed, add additional powdered sugar to thicken the icing, or a little water, a couple teaspoons at a time, to thin.
Once you have made your gingerbread and having icing ready you can start assembling your gingerbread house carefully. The last thing to do is decorate and have fun!