The Arizona State Fair is located in Phoenix and has been running for over a century. The annual fair is held October 1st through October 30th. With multiple activities, rides, and a variety of food, is the Arizona State Fair worth your money?
Unfortunately, the Arizona State Fair is not selling their $50 wristbands this year. What does this mean though? Instead of a one-time payment that allows you on an unlimited number of rides for the day, tickets for each ride are being taken. The rides range from 4 tickets to 30 tickets.
Tickets are 50 cents each and can be purchased online or in person. Are the rides and games worth the money?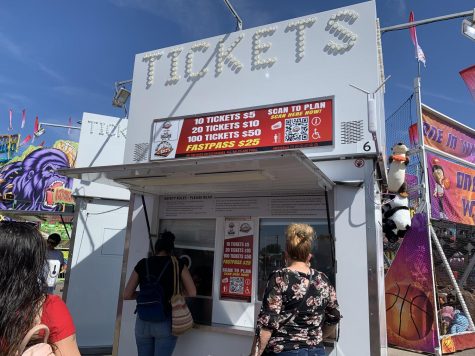 "I think it was disappointing because it was so expensive, we didn't get to get on much," said Victoria Martinez.
With big families like Victoria's, it could be hard to get on every single ride you want because of the price. In total, her family of 7 spent $500-$600 dollars in the span of six hours.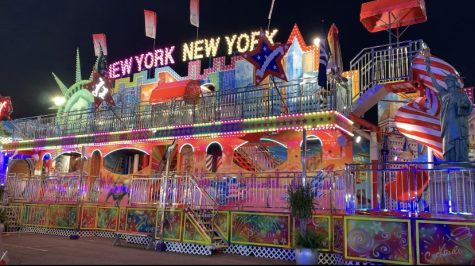 Other than rides, the Arizona State Fair offers amazing food. Some snacks and meals that are offered are turkey legs, funnel cakes, fried Oreos, and many more sweet and savory treats.
"I thought the food was way overpriced, it was 16 dollars for a corndog. It wasn't worth it, I would only recommend dole whip," Victoria said.
"The food is overhyped," said Jordan Castro.
The fairground is home to the Veterans Memorial Coliseum. Artists like Elvis, the Beach Boys, and Cher have performed here. The coliseum has also hosted events like figure eight racing, rodeos, and monster truck showcases. If you're not interested in the food or rides check out the coliseum shows or visit the petting zoo.
The Arizona State Fair comes once a year so be ready for tons of people from all over the state. Bring plenty of water if you're not willing to pay the excessive price for a single bottle. Protect your skin from the harsh sun with sunblock and be ready for the long lines. Hundreds of people begin to pile in once the sun starts to set. If you don't want to deal with crowded spaces and extensive lines it's best to arrive earlier in the day.
COVID-19 is still an alarming issue in Arizona, protect yourself and others with a mask.
"There wasn't a mask mandate, so I saw many people without a mask," Victoria said.
In the end, the 2021 Arizona Sate Fair is not worth your money.