Breaking The Gender Norms
Hang on for a minute...we're trying to find some more stories you might like.
2015 has been a year full of acceptance around the world. It seems as if people are now more open about being true to themselves no matter what judgement comes their way.
Recently, the talk in the media has been about types of hairstyles on men and what is deemed as too "girly" for them. Man buns have been a thing of the year and the simple hairstyle has gotten a lot of backlash from people in the media.
The public was filled with judgement saying that boys shouldn't have long hair and that they all look like girls. Since when was being a girl a bad thing?
Men decided to adopt the long hair and bun into their life without a care in the world. Can we all say, long hair don't care?
Aside from long hair, men have also been painting their nails to break the spectrum of being "girly". Male celebrities such as Harry Styles have been seen on red carpets with their freshly painted nails going on with their day.
Jaden Smith is one of the many people who have challenged the gender stereotypes. He has been seen out in public wearing dresses and flower crowns claiming that they are just clothes, which is totally understandable.
Clothes should not have a gender. Wearing what you think is most comfortable is the only thing that matters. Jaden simply does not take any gender stereotypes and apply them to his life. Of course, he got some rude comments about his sexuality but he just pushes them away and wears his dresses like nothing is happening.
Boys shouldn't be afraid of breaking the gender norm spectrum and do what makes them happy and comfortable. Clothes and objects should not have a gender. Besides, what makes boy clothes for boys and girl clothes for girls? Absolutely nothing.
Boys, have long hair and wear a flower crown. Nobody is stopping you from wearing flowers in your hair!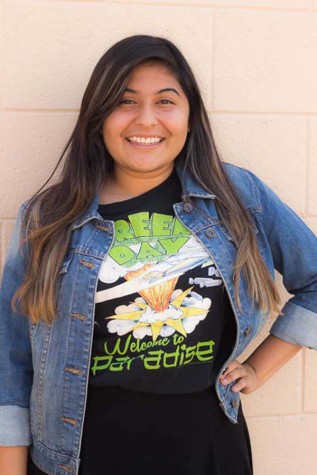 Guadalupe Arellano, Editor-in-Chief Newspaper
Guadalupe Arellano is currently a junior attending La Joya Community High School. This young and sophisticated student is part of the Yearbook committee...