A change in La Joya's food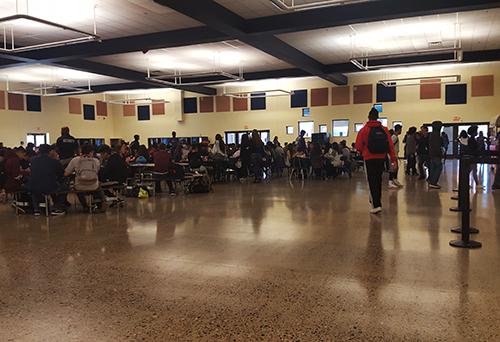 Two out of three meals of the day which is breakfast and lunch, take part in school, with both of them being important for a growing and healthy body. In the morning, breakfast is served before school for students to get the day started right. A few hours later lunch is given out with a different main entry everyday. But many students have had complaints about the school's food being repetitive, plain, and nasty.
Denise Molina Alvarez says, " the food tastes plain and it's not very good." These are one of the many complaints for the schools food. Added on, most people don't get food because it isn't a lot to eat or they don't have money to pay.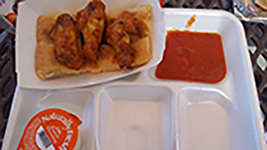 Marquese Wills says, "Even though the food may not be good, at least there's something we can eat."
Although, the reason the school's food isn't great it's not the school's fault but, in turn it is the Tolleson district; they pay for the school's food and it may not be funded as well as other things such as supplies for the school or sports. So La Joya can only make and give out food that fits their budget. Unless there's a fundraiser to help La Joya gain money that will be put in towards making the foods.
La Joya gives out food to provide students with meals ready to eat for daily health and nutrition. Although there may not be as much variety as there can be, students can pick to have a different meal everyday. From pizzas to salads and also a choice with snacks from the snack bar or the vending machine.