5 Inspirational And Motivational Movies Every Student Needs To Watch
With the school year coming to an end it is important to stay motivated and have a good amount of inspiration, to help keep your mind focused. A nd to help with that, here are 5 of the most inspiring and motivational movies that will encourage you to work hard and keep you studying   (WARNING! SPOILERS!)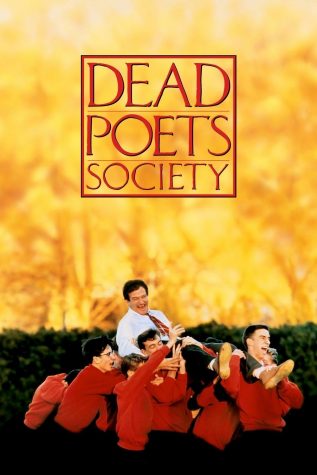 Dead Poets Society
Robin Williams is on top form as the iconoclastic John Keating, the unconventional English teacher who uses his love of poetry and classic literature to break barriers at the overbearing  Welton Academy. Keating inspires his young charges to 'seize the day', challenge the school's strict rules, and truly be themselves.
(SPOILER!) The film is packed with emotionally-charged, touching scenes but the one that won't fail to make the hairs on your arm stand up is this one where Keating's students demonstrate what he means to them – "Oh Captain, My Captain…"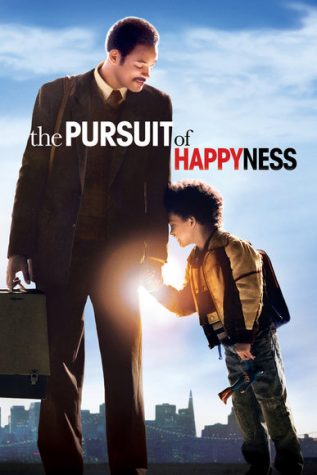 The Pursuit Of Happyness
The Pursuit Of Happyness is the amazing true story of Chris Gardner who, with the power of hard work and perseverance, takes himself from sleeping on the subway all the way to the millionaire founder of his own brokerage house.
Never missing an opportunity and studying hard, after a few years, Chris works his way up the career ladder from medical equipment salesman to financial hotshot. If there's one story that demonstrates that you should never give up, no matter how bad things get, it's Chris'.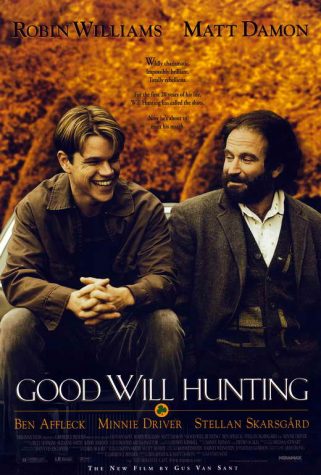 Good Will Hunting
Matt Damon masterfully plays the role of Will Hunting, a 20-year-old mathematical prodigy with a rough past, a tendency for street fighting and run-ins with the law. The film shows how an underachiever can turn things around.
(SPOILER!) Some of the most inspiring scenes are during Hunting's therapy sessions with psychologist Sean (Robin Williams), where as shown in this clip, we finally see his defenses come down and the genius within begins to shine.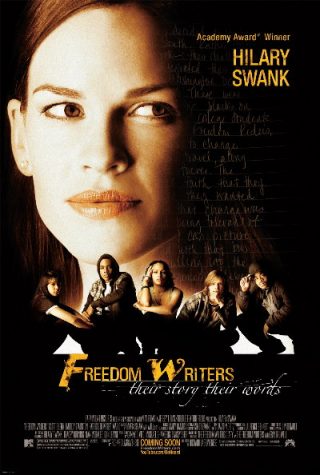 Freedom Writers
This film tells a true and inspirational story based on the success of Erin Gruwell, a teacher who came up with a unique style of teaching that took a group of underachieving inner city kids to the heights of academic achievement.
Erin is played by Hilary Swank, who does an impressive job of portraying a woman with a single-minded drive and passion for education. It's wonderful to see how the lives and fortunes of her class are completely turned around when they finally get into studying.
(SPOILER) My personal favorite scene is where Miguel reads aloud from his diary, demonstrating the power of education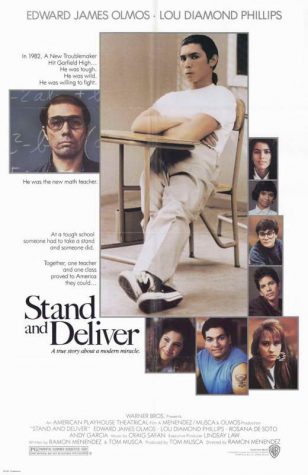 Stand and Deliver
Finally, another inspirational film based on a true story, Stand and Deliver tells the story of Jamie Escalante who leaves his job to teach math at a school with a reputation for rebellious students and a focus on discipline over education. Over the course of two school years, Escalante takes his students from strugglers to successes; the high point comes when the students all pass their advanced calculus exams.
Stand and Deliver demonstrates that academic success is not out of reach just because of their background or their current struggles. The story demonstrates the possibilities open to anyone no matter what they may have been told in the past.
So the next time you feel yourself becoming disillusioned by your classes or find the workload to be too much, take some time out to watch one of these movies and let it inspire and motivate you to keep being the best student you can be.