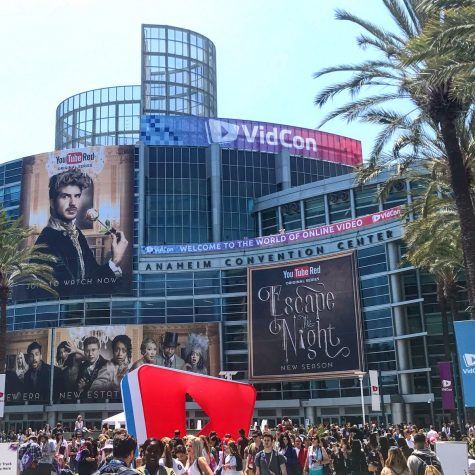 In 2019 marks the 10th anniversary for Youtube's convention for VidCon. VidCon is a convention made from youtube where you get to meet your favorite Youtubers that you've been watching blog, play video games, making funny animations and just giving advice. VidCon will be held July 10-13, 2019 at the Anaheim Convention Center in Anaheim, CA. It will be a great opportunity to meet your Favorite Youtubers that you've been watching since you were little. Even though VidCon is in July, it doesn't mean you can't buy the badges/Tickets because each month the prices go up.
" I Remember going to VidCon in 2017, meeting new youtubers who animate and share there life by doing that" said Andrew Mejia(Junior)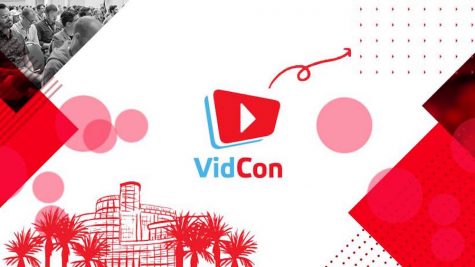 It's a nice chance to go to VidCon to hangout with Youtubers, get their autographs from the people they love, going to the panel and hearing your favorite youtuber talk about the next chapter for their channel and taking pictures with them. It's an exciting opportunity. It's Vidcons 10th annual convention and they are gonna make it special for all of us. This is a moment in history for Youtube and it Started with this quote,
"VidCon, the world's largest celebration of online video and digital creators, today announced the tenth annual VidCon US HOSTED MORE THAN 90,000 TOTAL ATTENDEES WORLDWIDE ACROSS U.S., AND AUSTRALIA EVENTS AND ANNOUNCED EXPANSION INTO LONDON" Said Vidcon.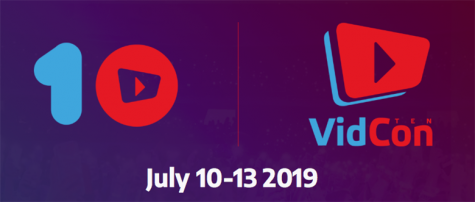 Never the less make sure to buy your tickets right now because there are 3 different kinds and they hold special perks for us. This is gonna be epic guys, see you In California in July 2019.