C&ncer W&lk 2018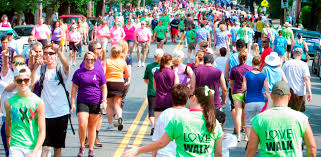 Hang on for a minute...we're trying to find some more stories you might like.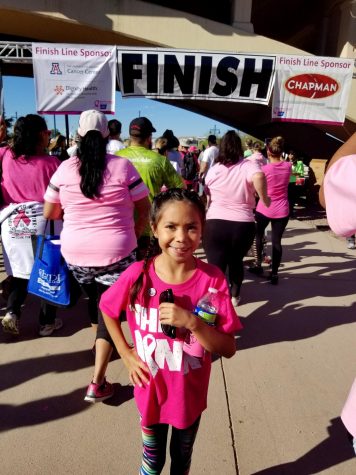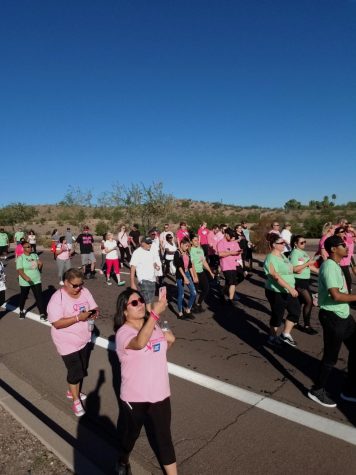 Every year, the Making Strides Against Breast Cancer events unite communities with a shared determination to save lives from breast cancer – all while raising money to help the American Cancer Society fight breast cancer through research and early detection. Every event is an inspiring opportunity to honor breast cancer survivors and to ensure that no one with this disease ever has to walk alone. The American Cancer Society Making Strides Against Breast Cancer walks raise awareness and funds to save lives from breast cancer. Each event is a noncompetitive 3 to 5 mile walk that brings people together to make a difference for everyone who has been touched by breast cancer.
" It was very cool to see everyone happy about doing this and everyone working together to support. It really shows how much people care" said Vanessa Sanchez.
Breast Cancer Awareness Month, also referred to in America as National Breast Cancer Awareness Month, is an annual international health campaign organized by major breast cancer charities every October to increase awareness of this disease and to raise funds for research into its cause, prevention, diagnosis, treatment and cure. The campaign also offers information and support to those affected by breast cancer.
"It was a pretty unforgettable experience, were definitely doing this again" said Deziree Palomino.
Breast cancer awareness month is a yearly campaign that intend to educate people about the importance of  screening and more. This campaign starts on October 1st and ends on October 31st every year. Thousands of people sign up to walk and to send a message that no one is ever alone. Millions of people join in single-day breast cancer charity walks for the cause, and thousands more participate in challenging multi-day breast cancer walks. Nobody is ever left out or turned away, everyone is welcome and everybody is helpful to each other.
" I'm only 8 and this was the most fun I have ever had, I love helping people and seeing people smile" said Anabella Palomino.
Almost everyone has been touched by breast cancer in some way. Money raised helps the Society fund innovative breast cancer research; provide free, comprehensive information and support for those touched by breast cancer; provide patient support to those who need it most; and help people reduce their breast cancer risk or find it early when it's most treatable. By walking in an event, raising funds, volunteering or forming a team, you're helping the American Cancer Society find solutions through new treatments and support services. You're making a difference in the lives of so many, and people are so thankful for that!