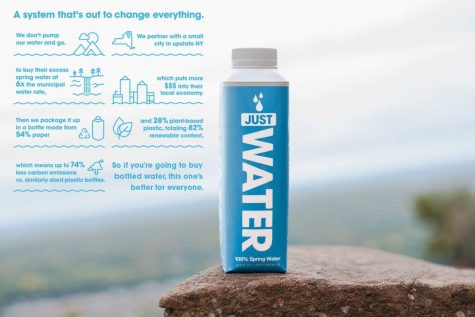 AVONDALE-  As we all know, our ocean is being contaminated by plastic especially water bottles making our oceans look bad and unhealthy.
Until one day, a young celebrity named Jaden Smith or known as Will Smith youngest son was ready to use his platform and make a change. Jaden Smith has been wanting to make a change since he was twelve but did not know how to until he saw plastic water bottles littering the ocean. That's where he got the idea of creating a company that will replace all the plastic bottles. In 2015, Jaden did his research and he found JUST water which is water from upstate New York that is packaged in 82% renewable paper water bottles.
"This is really cool that a celebrity is actually using his platform to make a change for our oceans and that is making something that will attract people because it's trendy and I would like to try it someday," said Maria Lopez.
In just four years, JUST Water has three facilities (US, UK, Australia), selling water bottles in 10 different countries and currently sold over 15,000 retail store in the US. In just 4 years the youngest water company has earned a hundred million dollars. Jaden Smith's  goal during this whole process was to make a company that will sell water in renewable bottle as if it was soda so people can drink more water.
"I knew that it was going to be really hard to create, like, a new soda. And I knew that the recipe for water all over the world is pretty much the same and it was going to be a lot easier to create a new water bottle company than a soda company," said Jaden Smith.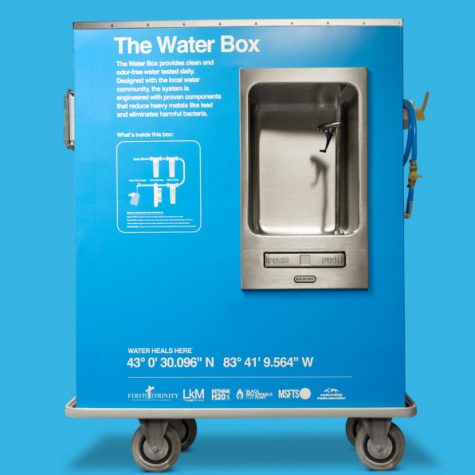 Two years after JUST was founded, JUST water became a certified B corp, maintaining and upholding rigorous standards of social and environmental performance, accountability, and transparency. They sent a water filtration system called "The Water Box" to Flint, Michigan, that can clean up to 10 gallons of water at once for families. Jaden saw that his goal of turning plastic bottles into paper bottles and helping cities that need clean water was coming true.
"I like the whole idea of the water box because it really helps cities that are having trouble with their water supply," said Yesenia Loza.