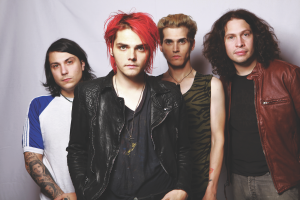 AVONDALE- My Chemical Romance is an American rock band that debuted in 2002 and became one of the most popular rock bands.
The band consisted of lead vocalist Gerard Way, Mikey Way, Frank Lero, etc. The band became very popular with many people and kids at the time and they became famous and a very popular band and they released many albums like one of their most known ones "The Black Parade" and singles that were well liked. Sadly, in the year of 2013 the band split up and devastated their fans across the world.
"Even though I didn't listen to them as heavy as I do now I was still sad because they were a band I was really getting in to, "said Savahanna Voss.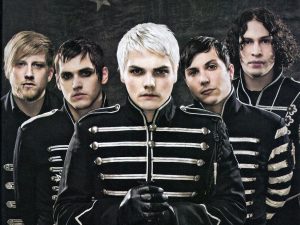 When the band split up many conspiracies about a reunion immediately started surfacing about their comeback and in November of 2019 these conspiracies are finally answered and the answer is yes, "My Chemical Romance" is reuniting. Their reunion was first announced on October 31st 2019 and  fans are not disappointed about any of this. My Chemical Romance fans are not only excited about this event but many of them are thrilled because the show is something that they have waited for since the band broke up in 2013.
"I'm super excited that they got back together because at least now I have a chance to see them live," said Junior Miranda Muro.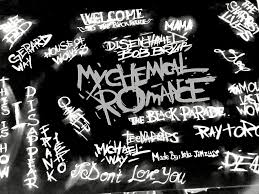 It will be their first live show since 2012 and will be held on December 20th 2019 in Los Angeles, California at the Shrine Expo Hall and tickets have already sold out. Sadly, the Shrine Expo Hall can only hold so many occupants and since tickets sold out almost instantly many of the fans that have waited so long for this reunion won't be able to attend. The amazing thing that has came out of this is now they're talking about a reunion tour. Let's see if these conspiracies will come true and then not only will it be "Welcome To The Reunion" but "Welcome To The Reunion Tour."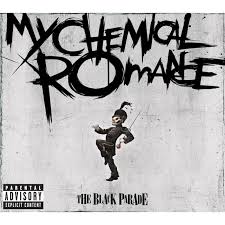 "I would be so happy if My Chemical Romance did a reunion tour because then if they came here I could finally go and I've wanted to see them forever because they are one of my favorite bands," said Donovan Gallaspy
My Chemical Romance has touched so many lives with their music and this is just proof that even when a band breaks up people still carry on their legacy like Gerard Way said,"My Chemical Romance isn't a band its an idea that lives in all of us" and fans can't wait for that idea to be a reality once again.