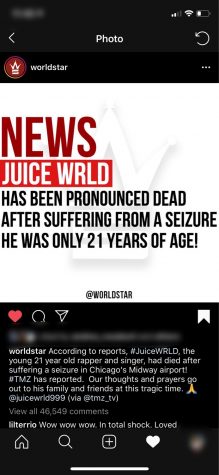 Chicago– As many of you who have been listening to mainstream music or rap/hip hop music you may have heard of an artist who seems to have come out of nowhere in late 2018 with his hit single "Lucid Dreams" who's name is Jarad Anthony Higgins most known by his rap name Juice WRLD now even though the young rapper who had passed away not even a full week after turning 21 years old in his hometown of Chicago, Illinois due to an accidental overdose there are also some things most people did not know about the late rapper.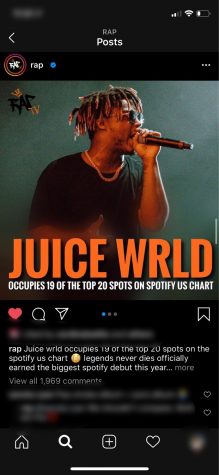 Something that most people do not know about his Sophomore album which was released in March of 2019 which was titled "Death Race for Love" is that the entire album was freestyled and completed in 3 days. In a tweet, he says "I freestyled my whole album by myself" he also tweeted the following "We have all three days and nights spent in the studio fully recorded" Juice tweeted this to prove to people none of the songs off his sophomore album were written and he completed the album in three days.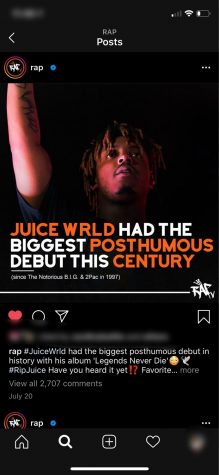 Now as of 2020 although the late rapper is no longer here to see the success of his third and posthumous release of his album "Legends Never Die" which was released on July, 10 2020. Within the first week of the release he had taken up the top 19 songs in the United States on Apple Music and Spotify with 19 of his 22 songs off the album with features from a rising artist like Polo G who Juice was close with due to the both of them being from Chicago to artist who are already big names in the Industry like Halsey and The Weekend. But this is not expected to be the late rapper's last album because it has been confirmed by sources close to the rapper's label that he had 2,000 finished and unreleased songs. He has been praised by rappers like Young Thug, Eminem, and J Cole for his ability to freestyle. In an interview with the Crooks Corner Eminem says "That kid was so talented– like his freestyle he did on Westworld where he rapped for over an hour…" Juice WRLD's legacy will live on due to his impact he has made on many listeners and the impact he's had on the rap game and many will say he had the potential to become the best rapper of the next decade.