LGBT rights have been a huge controversial topic in recent years, with the legalization of same-sex marriage in all 50 states just last year on June 26th. Not many people take a look at how their treatment is here in the Copper State. The LGBT topic encompasses all of the US, even the world. So how safe or how well are LGBT's treated in Arizona, and to be more specific, La Joya Community High School?
La Joya has always had a GSA, or "gay-straight alliance" as a club. This club is for LGBTQ+ students and straight allies. It is a safe place where you can completely express yourself. Recently, the name was changed to PRIDE, a reference to gay pride. 
"LGBTQ+ students and faculty are treated better today than they were around 10 years ago. Back then, nobody talked about it. It was a huge deal if anyone were to come out, which was why it was rare for someone to come out. People have a better understanding of sexuality nowadays. It's becoming more widely accepted here at La Joya." Mr. Briones said.
After asked about the addition of the La Joya PRIDE club to the list of school extracurricular activities, Briones said," Before I became a teacher at La Joya, the GSA wasn't that successful. But with more support from allies and other peers, including the legalization of same-sex marriage, the club has grown to a large size. It's more successful than in previous years." The GSA for the 2015-16 school year fizzled out due to a lack of attendance, but the attendance for the La Joya PRIDE club in  the 2016-17 school year has been a huge success.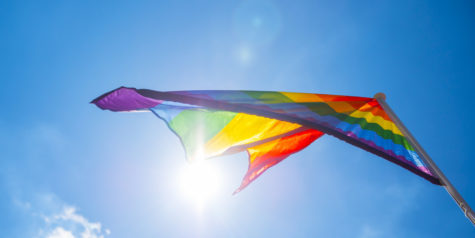 The kind of future Briones had envisioned was a bright one. He said, "I believe rights-wise, we're equal. But support is still getting there. I see a bright future someday for LGBTQ+'s. Churches are becoming more gay-friendly, people in general are too."
 "A majority of the students here grew up religious, so a few students may not be as accepting or supportive, but a lot of religions are becoming more supportive and gay-friendly, so we should see more and more support as time goes by." said Mr. Briones.

LGBTQ+ rights are more widespread nowadays than they were a decade ago. LGBTQ+ support has skyrocketed over the years, with cities like San Francisco and New York being centers of LGBTQ+ culture. At La Joya, support is becoming more and more prevalent. Support among millennials grows everyday. The world is embracing LGBTQ+ people and culture. It's becoming safe for people of the gay community to be themselves and express themselves.