2017: The Year of the Resistance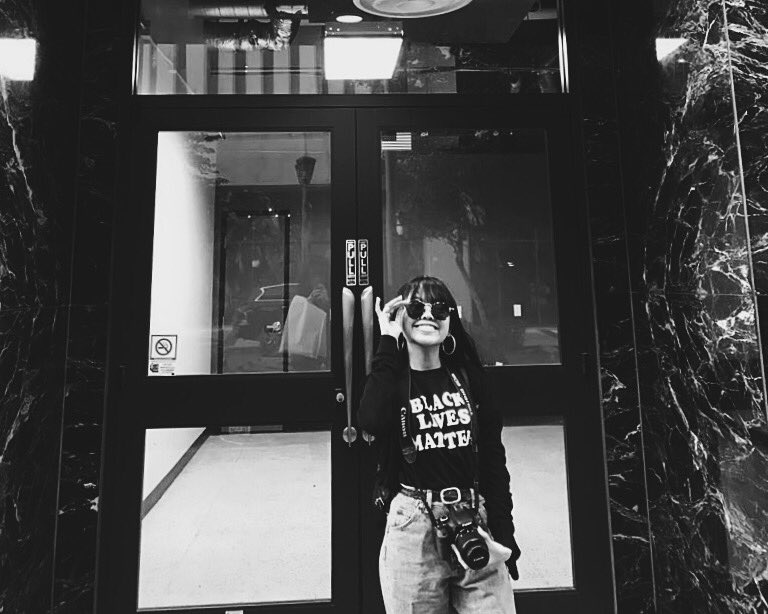 Chloe Enero, Photography Editor
January 30, 2017
A peaceful protest, also known as a nonviolent resistance or nonviolent action, is the act of expressing disapproval through a statement or action without the use of violence. And so far with Trump's presidency that seems to be the reoccurring trend.
With the #WomensMarch occurring last week, which was a privilege to be a part of, people are genuinely coming together to send a message. On Saturday January 21, 2017, the American people all over the nation came together as one to peacefully advocate for Women's rights. Initially planned in Washington D.C. the day after the inauguration, #WomensMarch found itself reaching a little under half a million marchers all over the nation; myself included. Sources also say that is almost double the people that attended Trump's inauguration ceremony. People, of all ages, genders, sexual orientations, races and religious backgrounds, came together as one not only to advocate for women's fundamental rights but also to stand for LGBQT+ rights, reproductive rights, the Black Lives Matter movement and along with other advocacies.
And recently in contradiction to Trump's executive order regarding the #MuslimBan: attempting to stop all refugees from entering the country and blocked entry of citizens of 7 predominantly Muslim countries; Iran, Iraq, Libya, Somalia, Sudan, Syria & Yemen, peaceful protesters gathered at the John F. Kennedy Airport Terminal 4 demanding the release of all Muslim detainees. Trump's executive order was eventually blocked by a judge and most detainees are released. 
Being a part of this now proclaimed resistance, it gives me a hope. There's a sense of faith that is reassured within me knowing that I am spending my youth as a part of a revolution. Seeing people come together for a cause restores my faith in humanity. Just when I thought all hopes are lost, the American people come together and prove otherwise. As a young adult, especially a woman of color, I am witnessing a revolution right within my eyes. These recent events have not only showed me the real power of the people but it also inspires me to keep fighting for what I believe in. No matter what will happen within the next 4 years, nothing will prevent me from leading a successful future. 
These recent displays of assembly only goes to show the power of the people. The outcry of the targeted minorities are heard. Together we stand as Americans because this is what democracy looks like. And this is what hope looks like.