La Joya high school Baseball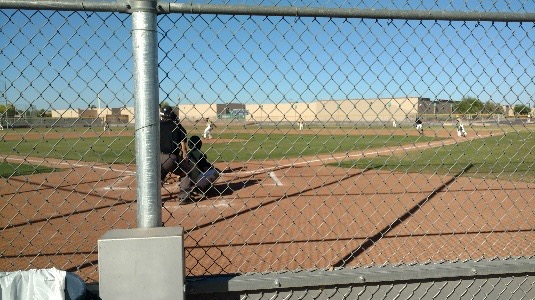 Hang on for a minute...we're trying to find some more stories you might like.
As you may know La Joya isn't well known for our baseball program. I'm gonna tell you guys why you should join and help our baseball team finish off with a good overall record like last season. First off, for the freshman, we do have a freshman baseball team and my experience playing on that freshman team last year was not so good.
Second off, for the Junior varsity aka JV baseball team. JV is known for having sophomores and juniors on the team. They had an "ok" season overall but like i said La joya is looking to do way better then we did last year. That shows the improvement we will have to do coming into 2018 season.
Finally, the most important part of La Joya which is the varsity team. We have a good baseball team but Varsity didn't do so well but we know as a Lobo we want too get a state championship and go all the way so we can add a Baseball banner which is not what you see in our gym. We want this year to be our year and we wanna prove all the haters and doubters wrong and show that we are built for the challenge and we will  have our varsity team go all the way led by Coach bill and bring the trophy to our school.
If you're considering playing baseball then make sure your ready to play and bring your A game to the field and represent the Lobo's and why we are the best in the state. My first quote is  "Hard work beats talent when talent fails to work hard" because it shows that you can be better then people who think  they're the best player.  My second quote would be "Set a goal, reach it set another" because if you're determined at everything then why not try another sport. My  last quote would be "no matter how bad you are at this sport it doesn't mean you give up" because if your like not an athlete type then it doesn't mean you can try new things.