It's that Time of the Year Again!
Hang on for a minute...we're trying to find some more stories you might like.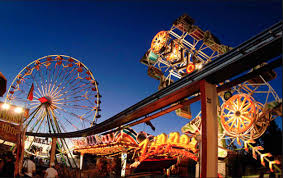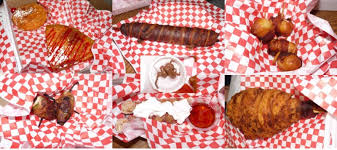 It's back, and it's that time of the year again! The annual Arizona State Fair will be here in October. The state fair brings our community together and is always a fun event to attend with your friends, family, and loved ones and to even make great memories.  There are many fun games, activities, rides for all types of people and sizes including children, and a strange variety of  foods to try. The Arizona State Fair always has something for everyone!
If you have not gone to the Arizona State Fair before you need to know that it is a little on the pricey side. Junior Cristian Perez said, "The fair can be a little on the pricey side when it comes to paying for parking and admission, but other than that I do enjoy all the things about the fair and it's worth paying any money to see my friends and family having a good time together."
The rides are really fun and great for anybody's enjoyment. When asked about the rides and how they are Junior Karmen Macias said, "Two rides from the fair that I really liked and would recommend is the Ferris wheel and Fireball. The Ferris wheel can always be great for a first date or for anyone who loves to be high up. The Ferris wheel really gives you an amazing view of the whole fair and is really cool! And Fireball doesn't go too high but you can still feel the thrill of the ride and it is a great feeling!" Trying new rides is always a good idea if you're wanting a memorable experience.
For many, the fair is all about the food! Fair foods are very interesting. You never know what kinds of crazy, weird, or delicious foods they will create. Sophomore Joseph Barajas said, "Well, one of the weirdest foods I have tried was fried pickles. It was definitely something weird and new for me. The fried pickles were alright but if I would have to pick something good I would have to say the bacon cheesy fries. I recommend the bacon cheesy fries because they're really bomb!"