Trunk or Treat!!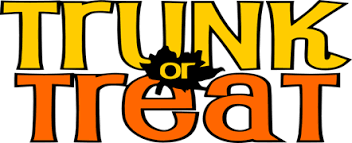 Are you very excited for Trunk or Treat? Well, if so, it is coming very soon, like right around the corner. Wednesday, October 26, 2016 is the day, at 4pm – 6pm, in the student parking lot. Come out and join us in some frightening fun by dressing up in your favorite or scary costume.
Don't have anything planned for Wednesday evening, come get candy and play a few activities, even if you are coming alone.
Adell Mitchell, currently a senior at La Joya stated, "I am excited that the school actually wants the students to have fun and plan activities that are available to us."
Many students feel it may be a boring event, but why not come out to see?
Trunk or Treat is a safe and fun community event, and a great way to celebrate Halloween. It is an event for students to come out and enjoy getting candy, looking at decorations and having a fun time.
Fun activities, candy (peanut free), treats and car decorating which is to match a specific theme of your choice. Since it is a community event, bring friends, siblings (of all ages) and parents along, to enjoy the time out of the house. Children walk trunk to trunk to look at the decorations, receive candy and treats.
It is a great way to be involved with the La Joya Community High School's after school activities. So, come on out Wednesday, October 26, and have a good time with friends and family, it will be worth it.