Protect Children Not Guns
SANTA CLARITA– Students and teachers were hiding in fear for their lives, in Santa Clarita, California at Saugus High School Thursday on November 14, 2019. This all took place at around 7:30 am which is when a student of 16 years identified as the gunman took his weapon out of his bag.
The gunman was described as an Asian male student, whose personality changed after his father's death 2 years ago. His name has not been released to the public yet, however,  his father passed away due to a heart attack and his father owned guns as well.
"Make sure every area or building is secured by at least two armed policemen" said Fernando Garcia.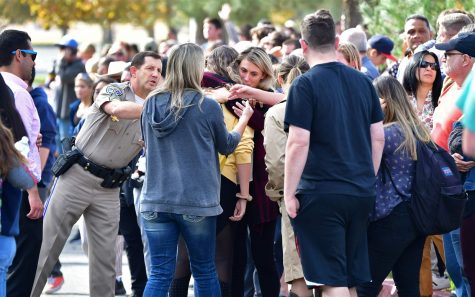 A gun safety group have confirmed that this attack has been the 30th shooting attack at this high school specifically this year. The total student population of Saugus High School from grades 9-12 is 2,500 student. This gunman only injured 3 students but sadly killed 2 students. The two victims that have been killed were a 16 year-old girl and a 14 year-old boy, they died while at the local hospital.
"Honesty they should have a metal detector. I know that sounds horrible but it's something that needs to be taken into consideration. The world isn't some happy fairy tale anymore, and we have to deal with the hardships that a gun and a person can cause" said Hayley Diaz
The three injured students are girls the age of 14 years and 15 years old, and a boy the age of 14 years. The boy was discharged from the hospital and the two girls are in good condition and are on their way to recovery physically. The suspect in total shot 5 students with a 45-caliber semi-automatic hand gun. Their names haven't been released to the public either. In the end, the suspect shot himself in his head.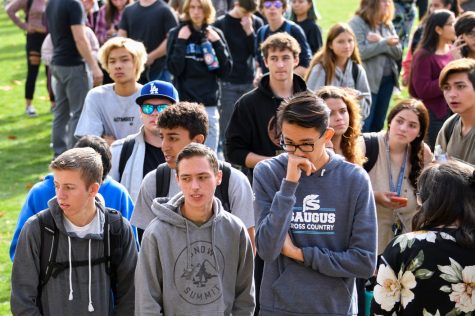 "The government should limit the production of guns or enforce better gun policies" said Monica Mariscal.
The school's choir teacher Katie Holt huddled with her 30-40 students shielding them from the gunman, she also cared for any student who were injured with a bullet in her side and shoulder.
About the Writer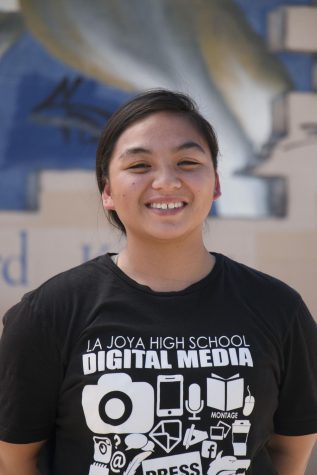 Kealohalani Kauhako-Viernes, Staff
Kealohalani, or more commonly known as Lilo, is currently a Junior here at La Joya Community High School in Avondale, AZ. She played for the La Joya girls...