Senior Year Has Arrived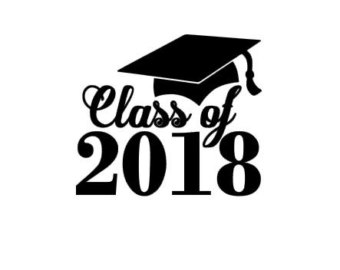 Hang on for a minute...we're trying to find some more stories you might like.
The year that everyone waits for is finally here! Senior year has arrived for the class of 2018 and they are excited to kick things off. As seniors approach their final year, they have many to share about how they feel.
Many seniors who have been at La joya all four years, have plenty to say about how school has turned out for them. When asked about how their experience at La Joya has been, senior Bryan Valdez said, "first it was tough, but then it got better because I met a lot of new people and teachers". Throughout the four years in high school, seniors have had different experiences. Each experience has impacted them in a certain way. Karen Chavira was asked about how La Joya has impacted her and she said, "I like how we have the school pride and for example, you have to be proud of everything you do as a lobo". Once a lobo always a lobo, am I right?
As seniors enter their final year, they start to remember all the hard work they have done to arrive where they are. They look back at the struggles they went through, even though they still have more to come. Seniors are like the older siblings that underclassmen look up to. Any advice helps the underclassmen to prepare for their senior year. Caleb Monge said, "they have to be motivated and focused", when asked about any advice that he would give underclassmen.
The best time to reflect about the past years in high school is senior year. One year is all they have left to make new memories that they will cherish forever. Janelle Sadsad had a lot to say when asked about her most memorable part of high school so far. She said, "growing close to teachers and friends honestly made high school the most memorable because when you're older, you're not gonna remember the classes, as much as the people you've made certain memories with and the people who've impacted you". The class of 2018 will make their senior year the absolute best and will rock the school.