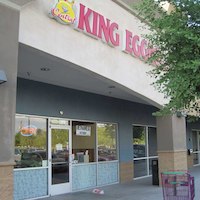 King egg rolls is a Vietnamese restaurant that open back in 2012 and has evolve from the inside through out. They serve the best Vietnamese food around here where their menu is big filled with beef pho, sweet pork meatball sandwich, rice crêpe, and vermicelli noodles with rolled beef & egg roll and the star favorite Fried rice with shrimp.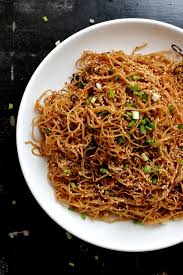 "We came to King egg rolls back in Sept, 2014 and ever since that day we came over there thought the year and the inside has change too and I love it over there ."(Ricky Vazquez) Freshman
King egg roll is a different restaurant from the others, instead of employment and hiring its more of a family restaurant where they all have different jobs to do, its a total of 12 people who were there in a small place but makes it work.
"Every time me and my family come in there we feel old when seeing the children now grown up into their teenager years and I feel happy".( Elizabeth Herrera) Senior
In the end what make this place so special is that its a place where you can eat food from different country and your trying something and you should go down there today to see what your missing. Anyways make your day better by going down to 13530 W Van Buren St, Goodyear, AZ 85338. Where their open from 9am-9pm everyday except Tuesday.