Meet Julia: Sesame Street's Newest Friend!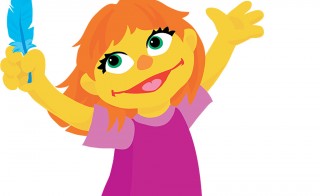 In the year 1969, we were introduced to the (more than likely) best childhood show, Sesame Street. We got to know its friendly friends that consisted of Big Bird, Elmo, Oscar the Grouch, and none other than Ernie and Bert.
On Oct. 21st, Sesame Street proudly introduced their newest and cutest friend Julia on their book and mobile app!
Julia is a little girl with vibrant orange hair and bright green eyes. As Sesame Street's newest song, The Amazing Song, said, "Every kid is an original, we're all one of a kind", Julia has autism.
Autism is a mental condition present from early childhood and characterized by difficulty in communicating and forming relationships with other people and in using language and abstract concepts.
Julia is Sesame Street's first autistic friend that is featured on their books and app but that does not make her any different from the rest of the friends. Being the new friend in any setting can be tough, especially in the public eye.
Since Julia's arrival to the book about the famous street, there has been positive feedback from the audience. In contrast to the positive feedback, Sesame Street has also received negative comments about her arrival.
The ones that do not agree with this argued that she is not a good "representation" to the autistic children around the world. They said that she is not an accurate representation because she is a girl. Statistics show that 1 in 42 boys are diagnosed with autism, compared to 1 in 189 girls. They rather would have Julia be a boy to show the accuracy of autism.
Sherrie Westin, Sesame Street's executive vice president, spoke up in regards to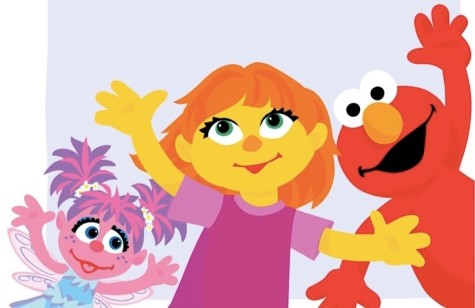 the public's opinion.
"We wanted to make it clear that girls can be on the spectrum, too… We're trying to eliminate misconceptions, and a lot of people think that only boys have autism" she said.
The Sesame Street gang seems to be more than happy to have Julia join their friend group. What do you think?
Do you agree with the public in saying that Julia should have been a boy to create more accuracy or are you for showing the other side of the spectrum like Sherrie Westin?