It's here!!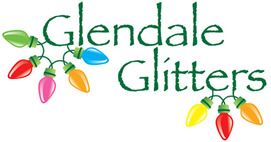 It is starting to get colder outside, and the bells are starting to ring. That means that winter is approaching and Christmas is coming. One of the many fun things to do during this time of the year is, going to Glendale Glitters.
Glendale Glitters officially opens on Friday November 24th, 2017. It stays open up until January 6th, 2018 from 5-11 p.m. everyday. Glendale Glitters has become one of the most known traditions as a hang out spot with friends and families.
It displays around 1.6 million LED mights. It includes many christmas trees and all sixteen blocks are decorated with christmas decorations all around. Glendale Glitters is not just a place with decorations, it has specific days where they have special events happening.
Senior Stephanie Ruvalcaba said, "Glendale Glitters is my favorite place to and just hang out with my friends and family during this time of year. It brings out the christmas spirit". Glendale Glitters has been an ongoing tradition that happens every year for everyone to enjoy.
Sophomore Ainor Elgamal said, "I've been to Glendale glitters and I really enjoyed it because of all the different foods and activities. The scenery and lights were absolutely beautiful". Glendale Glitters is located in Historic Downtown Glendale at 58th and Glendale Ave.  It offers many different foods and fun activities to do.
Glendale Glitters is loved by many as it continues to happen every year. Senior Jacquelyn Barreto said, "I love Glendale Glitters it's so much fun. It really gets you into the whole christmas spirit. Every year my family and I go".