The Crew 2 is an open-world, online, racing game that is set in America. This game has a lot of content and variety to suit the gamer. You can drive a supercar, fly a plane, or sail a boat. The Crew 2's mechanics really give you a sense of freedom as you can switch between different types of vehicles as you please. The world is yours to explore and the game has a lot to explore.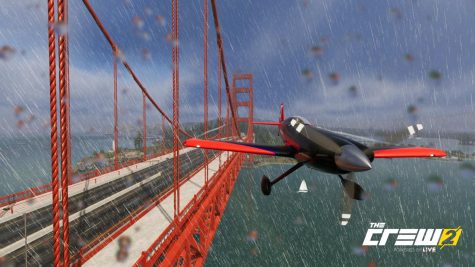 IGN says that, "The Crew 2 feels more like a reboot of the first game than it does a simple sequel."
The "Fast Fav" mechanic allows you to switch between different vehicles without having to go into an event or back to your penthouse to switch to a boat, plane or car. It's easily one of the best parts of the game but it can be a bit misleading. The "Fast Fav" system only allows you to switch to a vehicle that you have selected as your favorite.
The Crew 2's map is absolutely enormous. The game includes a lot of major cities like: Los Angeles, San Francisco, Las Vegas, Chicago, Detroit, Miami, New York City, and the list goes on. The game has different biomes. You can explore the vast desert of the American South-West, wave through densely wooded forests, or race through city streets.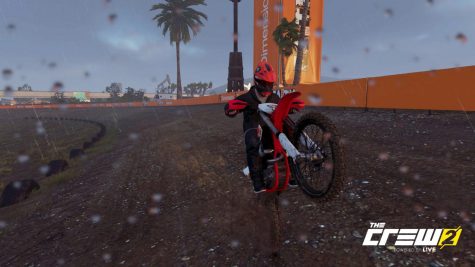 PC Gamer says that, "To give you an idea of its [map] size, it took me 46 minutes to drive non-stop from Los Angeles to New York…"
The game a wide-range of vehicles. The Crew 2 has a lot of famous brands like: BMW, Harley – Davidson, Chevrolet, Dodge, Nissan, Mazda, Mercedes – Benz, Ferrari, Lamborghini, and 49 other brands. Sadly, the Toyota license isn't in the game. So, no Supra to race and modify. The game has different families: Street Racing, Off-roading, Freestyle, and Pro-racing. Within these families, there are different disciplines: Drift, Drag, Hyper Car, Rally Raid, Motocross, and 11 other disciplines.
According to US Gamer, "These [vehicles] range from Muscle Car, hot-rods and Buggies, to Hyper Cars, F1 cars and beyond. There are [180] of them to choose from…"
The game does have micro-transactions. Micro-transactions or "MTX" is the process of spending real-life money on virtual goods like skins or extra maps. In the case of the Crew 2, micro-transactions are mainly used to get "Crew Credits". The in-game currency that can be used to buy cars, cosmetics, and visual parts for your vehicle.
The Crew 2 is a game with a rich environment and a vast open world. The game does have it's fair share of glitches and it tries to push you towards spending money on micro-transactions. The game is very "friendly" for gamers, new and old, to hop right in and race around with your friends.