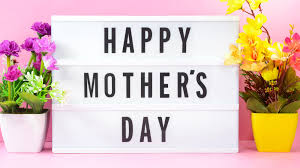 Mother's Day is a time held dear by families across the world; a prompt for children who have moved away to come home and make a fuss of the women who brought them into the world. But how did this day come to be? Culture Trip takes a look at the story behind why we choose to celebrate our mothers just that little bit more once every year.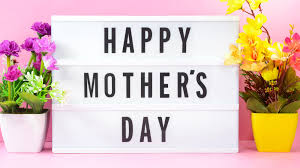 Mothers and mother figures are indispensable. They're likely the first people we ever know when we enter the world, and they love and care for us as we grow up. Once a year, countries around the world celebrate Mother's Day – a day dedicated to all mothers, so that we can show our appreciation. Rooted in different traditions and enacted by individuals who recognize the imperative of commemorating women, every country that celebrates Mother's Day does so in varied and gratifying ways.
In the UK and Ireland, Mother's day can be confused with Mothering Sunday, as the two share the same date. In the 16th century, Mothering Sunday began as a Catholic and Protestant Christian holiday, where people would visit their 'mother' church – the church in which they were baptized or the one they grew up attending – for Laetare Sunday, the fourth Sunday of Lent.
This was potentially the only day in the year on which families could all be together, as servants were only allowed a respite from their duties on Laetare Sunday. On the way to church, children would pick flowers to make bouquets to give to their mothers, and this eventually evolved into a tradition of gift giving. Mothering Sunday became less practiced through the early-20th century, until the 1950s when merchants noticed a commercial opportunity, paving the way for today's traditions in the UK.
Mother's Day traditions in the United States began with Anna Jarvis. She once overheard her mother, a social activist who formed clubs to promote peace and friendship during the American Civil War (1861-65), pray for a commemoration day to acknowledge the service mothers give to humanity. After her mother's death, Jarvis spent the early years of the 20th century campaigning relentlessly – and, eventually, successfully – for Mother's Day to be a recognized holiday honoring all mothers. Similarly to citizens of Australia and South Africa, Americans celebrate the special day annually on the second Sunday in May, and gifts usually consist of carnations, the official flower of the day.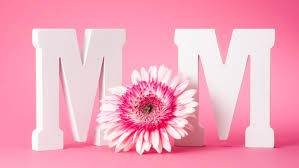 Many other countries around the world also celebrate on the second Sunday of May – including New Zealand, Canada and India– with festivities, dinners, pampering and gifts. In Mexico , colorful Mother's Day celebrations occur on 10 May, where children hand-make their presents, and churches hold special masses.
Egypt and several other Middle Eastern countries celebrate on 21 March, the first day of spring, and on 12 August, Thailand holds prodigious festivities in honor of its Queen. In Russia, people used to celebrate on 8 March, which is International Women's Day, but now do so on the last Sunday of November, though still typically giving presents in March.
All traditions, however, do share characteristics and ultimately honor mothers and women who have brought peace and improvement to the world. Despite consumerism gradually overpowering authenticity, the day will forever serve as a reminder of what mothers do for us. Even though we are able to – and definitely should – spoil our mothers on any day throughout the year, the denoted day gives us an excuse to express our utmost gratitude.