Freshman's to juniors, sophomores to seniors, juniors and seniors now living in the real world. The week of spring break 2019, there was talk of  a new virus spreading around: Covid-19. Rumors of possibly having to go virtual after spring break for a few weeks flooded the halls.
All through spring break there was one question bubbling in the students minds: were they going back to school? The thought of possibly missing 2 weeks of school scared some and excited others; unbeknownst to these students the reality they would soon face would be so much worse.
When asked about how they felt being left in the dark during spring break, Junior, Hailey Jimenez said, "
All through spring break the students questions remained unanswered, up until the Thursday before they had hoped to come back. A mass email was sent out; reading something similar to the following, "Dear Lobos, unfortunately due to the ongoing coronavirus pandemic we will not be able to safely return to school following spring break."
Hearts shattered. Actors shows were cancelled, dancers lost their studio, and artists paint brushes were ripped away from them. The true value that La Joya Community High School had held to each and every student had never shone through more then now.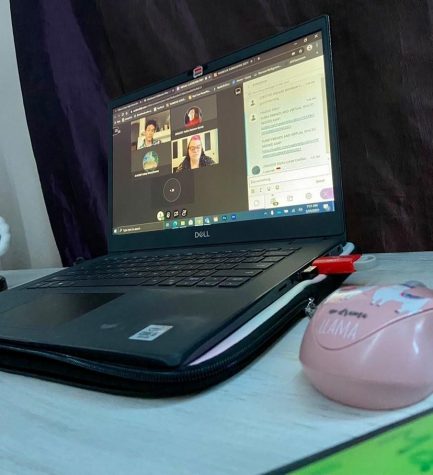 Junior Maryah Carrasco was hit hard by the news saying," In the beginning I was very sad because I knew it was going to be awhile before we could go back to school. It was even worse because before finding out we weren't going back to school I was already hearing news about other schools not going back because of COVID. I guess I was just in shock because at that time I just kept telling myself that COVID wouldn't become a huge problem in Arizona but here we are so. "
Students became acclimated to submitting assignments to a small rectangular device, never seeing one another's faces, failing classes became the norm. A year and a half of a high school career was taken and not so subtly replaced by crying in front of a laptop out of frustration on the daily.
Junior Hailey Jimenez remembers the feeling of become used to online school, "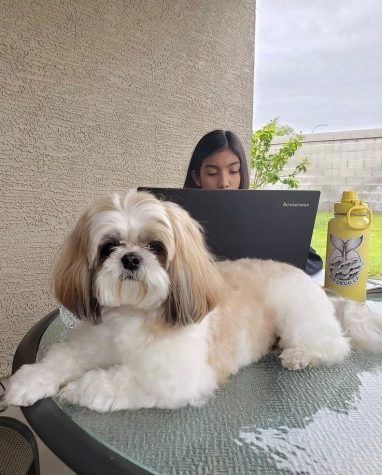 Online school was a struggle for me because I got distracted a lot at home and finding that balance between my school and home life when I was at home was challenging. When I finally got to stop using a laptop as my only form of education, I felt relieved.
Students of La Joya High School eventually adapted and overcame. Growing past the darkness that was the pandemic. The lobos as a pack grew stronger and everyday they are learning to be better and better version of who they entered quarantine as.