When you think of Disney you think of all the classics that you've seen or heard of as a kid. There's no way to get away from it! From books and movies to toys and bedroom sets Disney has it all.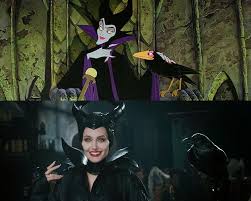 Disney came up with the astonishing idea of bringing everything to life with live action movies. The first live action movie to appear onto the big screens was Maleficent directed by Robert Stromberg and written by Linda Woolverton, Bill Peet, Joe Rinaldi, and Milt Banta. The 2014 film starred actresses Angelina Jolie as it tells the untold story behind the villain Maleficent, hence the name. Shortly after the classic princess story of Cinderella was also on screens earlier in the year 2015. Another year later we saw our lovable Baloo on screen 2016 for the story of The Jungle Book then Pete's Dragon following behind closely.

But wait, there's more up their sleeve! As of August 3rd, 2018 director Marc Forster and writers Alex Ross Perry and Tom McCarthy will be bringing Christopher Robin and the rest of the gang will be going on yet another imagination filled adventure in the film Christopher Robins. As of next year (2019) Dumbo, Aladdin and Lion King come out followed by Mulan in 2020.
Some of the films that have been drawn up but not given a proper "due date" are Maleficent 2, Pinocchio, Prince Charming, Oliver Twist, James and the Giant Peach, Cruella, Tink, Peter Pan, Lady and the Tramp, The Little Mermaid, Snow White, and The Sword in the Stone.
Get out your calendars and mark the century of the mouse!