AVONDALE- Our La Joya Varsity Football Team, have not made it to the playoffs since 2008. Until this year, we have some amazing boys that have played beyond their abilities this season, practicing day and night to become what they want'd to be since the first day of practice, a football player.
The players faced problems and drama through each game but continued to keep their head in the game, no matter how hard they tackled our boys, it never broke their spirit.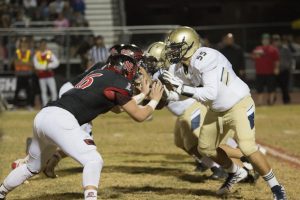 "I'm glad we got to try our best and work as a team, all our hard work and effort made are way to the top an we will still climb higher," said Miguel Valdovinos.
Parents, teachers, and students all came together to support our varsity team day after day at the home games where we screamed our spirit. What makes a great team is a great bond, trust and brotherhood, each player has a role to play in. Whenever there was a lobo that got injured such as Zackary Blackwood, who is a linebacker or Carlos Fernandez who plays wide receiver, the team continued to stay focused to come on top.
"We played as a team, we kept pushing and pushing. I am glad our bond as a team came this far and I was proud to play in it," said Carlos Conchas.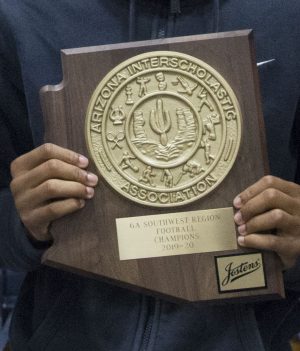 On November 8, 2019, La Joya varsity football team went to their first playoffs game at an away game at the Liberty Lions High School. There was tension for both sides to see who could make it to the next round. Each play after play was intense, some lobos were down and injured in the first half and liberty offense kept pushing hem to the limit. It came to the point where we lost that game.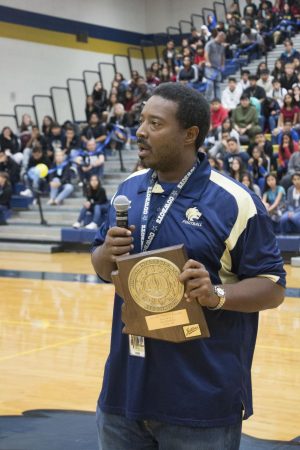 "From the very beginning when I was hired in February, the players believed in me.  I have been in the program for the last 7 years so I had a relationship with a lot of the players already.  I asked them to do one thing for me, and that was to trust me.  I told them that I would give them 110% if they gave me 110%.  I really believe that the players bought into the system, thus they really knew we had something special.  The best thing that I have seen with the team, coaches and community was the way they rallied behind me when we went through a bit of adversary half way through the season," said Coach Devin Dourisseau.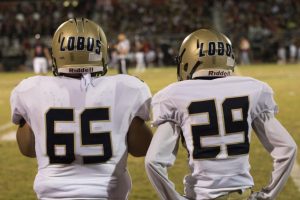 La Joya does not see this as a loss, the varsity football team has beaten schools from our district and has shown that we are capable and strong. We showed them how strong this La Joya team is as a family and it was a big accomplishment. At the end of the game there were friends and family all coming together crying but with love, to see how far they had become. It was a remarkable view and it goes to show  how strong our players are. They've made history for our school, thank you to the varsity football team and coaches.