Fun and Exciting Things to do
Hang on for a minute...we're trying to find some more stories you might like.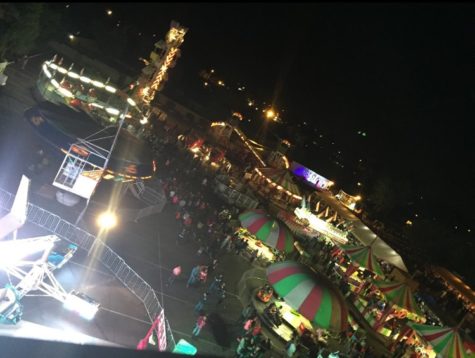 Who doesn't love to have fun, Fear Farm and the Arizona State Fair are just two of the many places to go to forget about all of  your problems. Certain attractions only run for a small amount of time.
Events like the Arizona State Fair and Fear Farm only last a small amount of time. You have to enjoy while they last, many other places to have fun locally are year round and you do not have to rush to take advantage. Places like Main Event, Phoenix Zoo, Castles and Coasters are year round and offer a good amount of fun.
Who does not like escape the stressful world for a bit…it seems nice and some need it a lot. Claudia believes it helps a lot as a stress reliever, "It helps taking thing off your mind whether it's something stressful or just anything in general".
Some people just do not go, it could be for many reasons, "If I'm not lazy and I feel motivated enough, maybe with a great deal I would go," Gilbert is not fortunate enough to keep up with things around here, "I don't have the time and I really don't keep up with the things around here".
Could that be the problem? Not enough promotion goes into promoting the event, unawareness could be the issue with the unawareness , Some people just are not informed about things locally, "I'm not really aware, but I would like to explore a bit more".
Let's all go and explore ourselves, some highly suggested places to go and to have some fun as young adults should.