In the most recent years' black women around the world have been growing out and showing off their natural hair.
Women have been showing off the natural hair look since the early 2000s, but it didn't become extremely popular since around 2016. Though before this, many women were wearing their hair straight by straightening it with chemical relaxers or heated tools such as hot combs, or flatirons. Before the era of natural beauty, the only thing women would see in magazines or build board were these women with long, straight, hair making it seem that the only way to be beautiful in society was to look like them.
"Every morning before church, when I was a little girl, my mom would take me to get my hair permed," said Zoie Wilson who has been natural for seven years, "the reason she permed my hair is because it was a part of our culture, you know, nobody really knew what the effects of perming their hair did, nobody knew about all the chemical damage or any of that stuff, it was just something she did to make my hair more manageable because I have always had a lot of hair".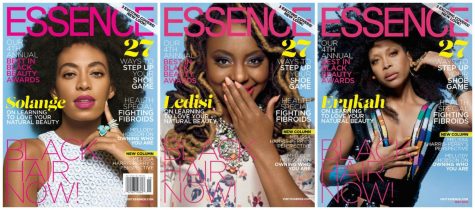 Media now has played a great way of promoting to the black community that big, curly, natural hair is beautiful in every way; thus, starting the Big Chop. Curl Centric, also known as the big chop, is the act of cutting off all relaxed, straighten, hair allowing the natural hair to take place. The movement of natural hair has changed the lives for many giving them more confidence. Magazines such as Essence or social media pages like @BLKGIRLS, on Instagram, have grown more and more popular as they revolve all around the different shapes, sizes, and shapes of black women.
"Natural hair is an empowering movement because it shows that we are not ashamed of where we came from and that we can embrace it and make our community stronger than what it is now," said Odelia 'Dell' Edwards.  
Singers and actresses like Gabrielle Union from the show Being Mary Janes, Singer-songwriter Alicia Keys, and Sanaa Lathan from the movie Nappily Ever After having all joined the natural movement showing girls all over, they are not alone.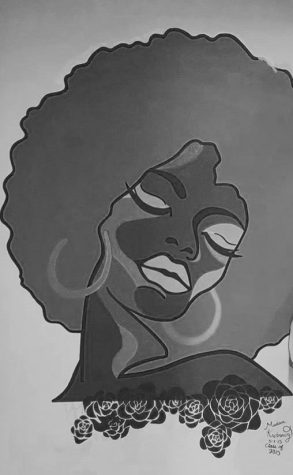 We're not saying, 'Natural is the only way.' We're just saying, 'It's just as beautiful.' So if you want to wear wig, and you want to get your hair straightened, or wear a weave, there's nothing wrong with that. But there's also nothing wrong with your natural self." Sanaa Lathan tells ELLE in a 2018 interview. 
Now that the trend has started and black women across the world have partaken in it we can only hope that finally the idea of having to look "normal" and blend in with the rest of socially will be laid to rest.
 "One thing I want other black women to know about themselves it that their hair is beautiful, it's okay to wear wigs it's okay to wear your natural hair just do you and don't listen to what other people have to say," said Zoie Wilson.