Freshmen orientation day. You're nervous yet curious. It seems a little overwhelming, going from middle school to high school. Your parents and teachers continuously tell you that high school will be the fastest years of your life. A lot of people don't heed those words. I DEFINITELY didn't. But with a snap of your fingers, and you're now a big, bad senior. The head-honchos of the school. Along with the pride of being in 12th grade, there is also the looming fact that graduation is coming up and soon colleges, trade schools, and universities will be contacting you with information. FAFSA, scholarships, and college brochures are flooding your mailbox (electronic and physical!). What do you do about all of this? It feels overwhelming at times, right? Well, there are a couple things you can do…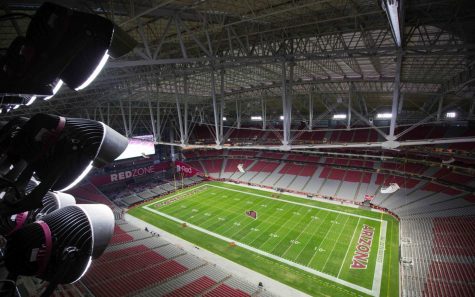 As a start, formulating a plan afterwards will give you a killer head-start. If so, you can knock the college or career part off the extensive list your counselors give you. There are programs that can help too. For example, getting involved in CTE classes. Programs such as IT Fundamentals, Personal Finance, Marketing, and Digital Communications will really, really help you out. One of the La Joya CTE educators and Future Business Leaders of America (FBLA) advisor, Deborah Kuehn had this to say on the topic.
"I was the first generation in my family to go to college, and I remember thinking, I don't understand all this, how can I afford all this? All I can tell you is, take it step by step, that's one thing. And go talk to people at the college(s) you want to go to. You'll be amazed at how they will work with you."
FBLA is a great way to get prepared. You learn social skills, business etiquette, and more. It is very rewarding. Not only that, but FCCLA, HOSA, and SkillsUSA are more programs that can aid you.
But most importantly, doing well in your classes helps immensely. Even just talking with your teachers will make it less threatening. La Joya English teacher and alumnus Bridget Recio stated her thoughts on graduation preparation.
She said, "Don't ever let finances scare you away from higher evolution. If you really want to do it, there are ways to achieve what you want."
She also said, "Because, honestly, while that amount of money may be large, $30,000, $50,000, yes you may have to pay it off, but the education will outweigh that debt."
There is so much you can do to prepare! Apply for scholarships. Talk to your teachers and counselors. Make a plan. Join clubs. There is a lot you can do to help prep yourself for the outside world. Once you turn 18, you're not a kid anymore. You exit adolescence and move on to adulthood. But that doesn't mean the fun is over. Being an adult has numerous perks. You have money, you can do what you want, and you pretty much have the world in your hand. Just make sure to hold it properly.