The thought of Madam Daigle knowing three languages, loves sour candy, is one of nine children, was born in Africa, and is a french teacher who absolutely loves her students, makes me want to be in her class.
Madam Daigle has been teaching at La Joya since last year. Every student and teacher can easily notice that Madam Daigle absolutely loves her job and the people involved in it, but surprisingly, it wasn't her first choice. She wanted to be a lawyer. "By chance I started working with some students, helping them build up their skills in math and in English, and I found that I really liked it. So I actually converted after I graduated, after I've practiced, and then when I moved to the United States, I converted to a teacher degree and ended up teaching and loved every minute of it" said Madam Daigle.
"I like that she connects with her students. She always teaches new things that I really don't think about. I love how she has a fun way of teaching students" said Munia Alsabti, who is a Junior at La Joya.
Students would describe Madam Daigle as a creative, nerdy, generous, cultured,dedicated, and enthusiastic teacher.
"Madam Daigle has impacted my life so much because she helps motivate me and become a better student" said Caleb Monge who is a senior at La Joya.
Madam Daigle is very unusual for most people in America; she is a french teacher, speaks french like a native speaker, but she isn't french. Her father is English and her mother is from Pakistan. Raised in French speaking Africa from birth to 20 years of age, traveling around different parts of Africa because her father worked for the united nations with her family of 11, which as she says "gave me a broader perspective on the world."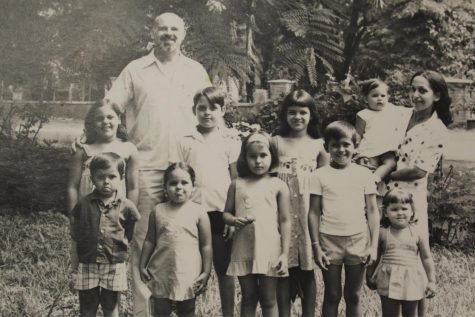 Madam Daigle's biggest achievement would be her education: "I love studying, I'm a nerd". But what she benefits most out of this job is the constant love and support from my students. "All of my students are great. I can count on any given student to come and brighten my day, so my students are my passion." said Madam Daigle.